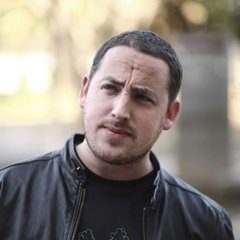 Jose Olmos
Illustrator - Concept Artist - Senior Game Artist
Contact: jolmosayala@gmail.com Cordoba, Argentina
Summary
Jose Olmos.
Digital Artist 2D & 3D from Córdoba, Argentina.
My expertise truth more than ten years include works on video games, editorial, and publicity industries.
My responsibilities include:
Illustrator and concept artist for video games, children's book illustrator, caricaturist, and cover artist, 3D generalistic, and digital sculptor for architectural projects, video games, and privated commission.
I've been involved in international projects in the game development area as outsourcer, for the biggest companies in the world, such as Disney Interactive, Dena, Kiwi Up, RockYou and Playdome.
E-mail Contact: jolmosayala@gmail.com
Skills
Concept Art
Digital Painting
Illustration
3D Modeling
Digital Sculpting
Low-poly Modeling
Texturing
Character Design
High-poly Modeling
Software proficiency